A Christmas Technology Gift Guide - That Saves you Money
Posted by Team Recompute on 17th Dec 2021
If you're looking to wow your family this Christmas with tech gifts, shopping refurbished is the best way to do it. Save some cash and help the planet.
What are the benefits of shopping for refurbished Tech? How can you be sure you'll be gifting the most practical technology gifts? Read on for 2021's ultimate guide for buying refurbished tech gifts.
Why Buy Refurbished? When it comes to buying great tech gifts, it can often mean months of saving. But the good news is that there's an affordable way of buying amazing tech gifts for everyone in your family.
What's the trick? Opting for refurbished tech products means you'll save money while still gifting a high-quality product.
When an item is refurbished, it is restored to an "as new" condition. Before sellers can place the item back on the market, they run it through a series of tests to make sure it's working optimally.
Buying refurbished electronics can save you hundreds of dollars. It also guarantees that you'll be receiving a quality product. It's also an environmentally-friendly option because it doesn't use energy and resources for production. Re-Think the way you buy tech this holiday season.
The Ultimate Christmas List for Refurbished Tech Gifts If you're shopping for this year's top tech gifts but still want to stick to a budget: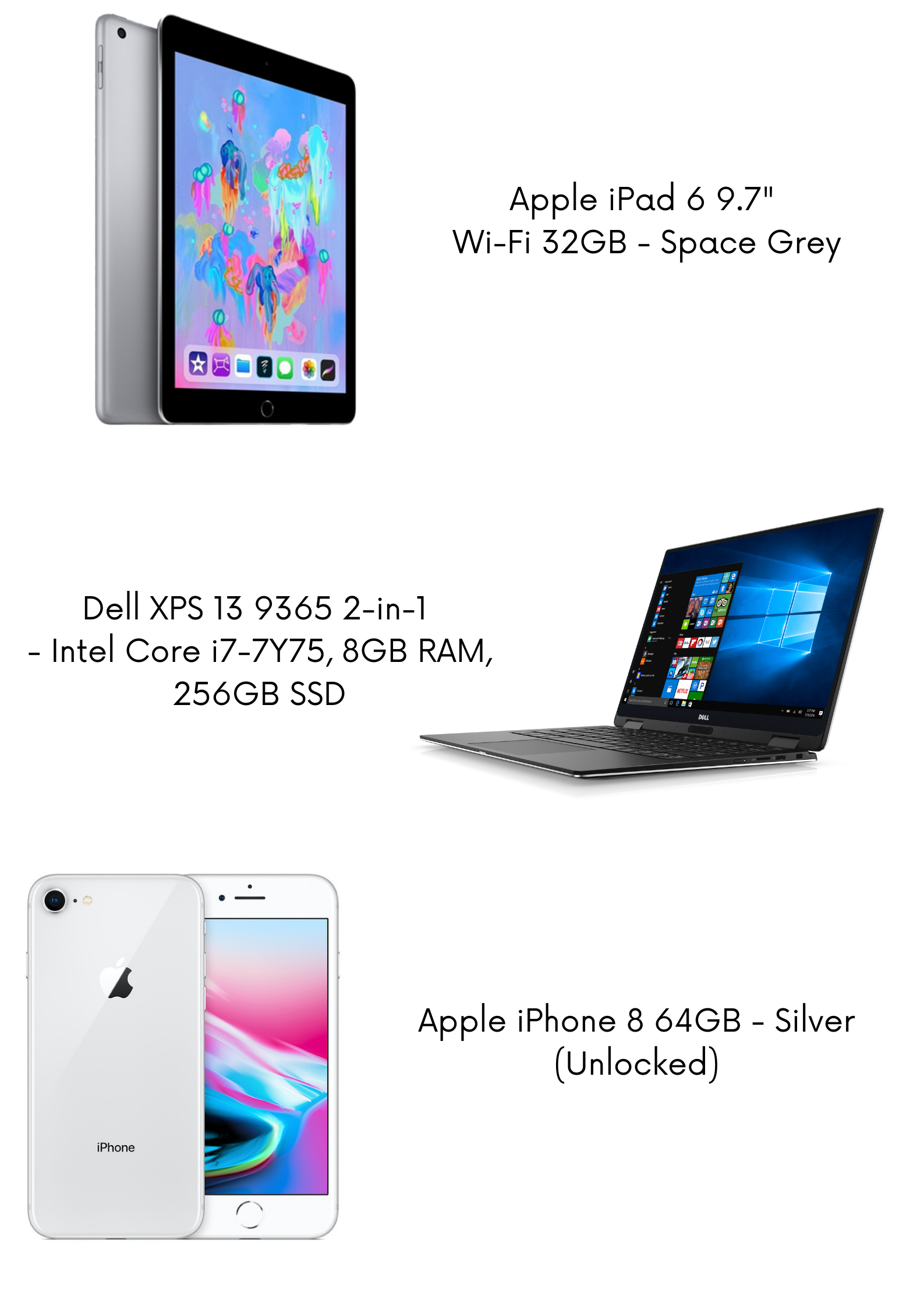 Adding some tech gifts to your Christmas Shopping list doesn't have to be a challenge. When you choose refurbished, you'll save hundreds of dollars while helping the environment at the same time.