Posted by Team Recompute on 3rd Dec 2018
When shopping, you're likely to encounter the term "refurbished." But what does refurbished mean and how does it work to bring old computers back to life?
With prices of smartphones, laptops, and other popular consumer electronics soaring to well over $1000.00, more consumers than ever are turning to refurbished products to get all of the features they need from technology without the shocking price tag.
But what exactly is a refurbished product? Is it the same as buying used? What drawbacks does it have in when compared to buying new?
There are a lot of questions that circulate around the term refurbished.
In this article, our aim is to help you get a better understanding of "what does refurbished mean" and the advantages it comes with.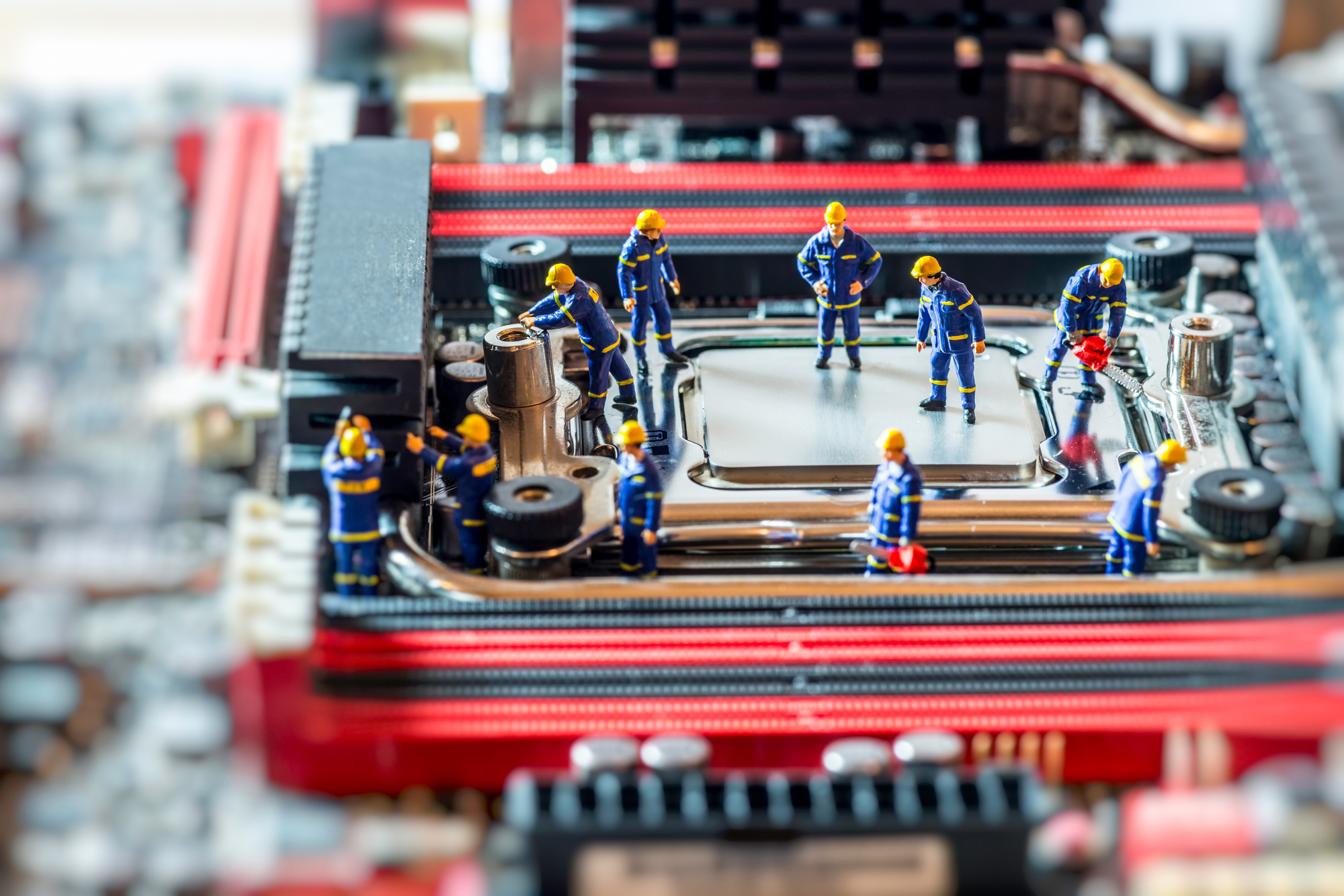 What Does Refurbished Mean?
A refurbished electronic is a used product that has been serviced by a manufacturer or a 3rd party and was consequently restored to like-new condition.
During this process, old parts could be swapped out for new ones. Cracked screens could have been repaired. Virtually any number of fixes could be applied during refurbishment.
Despite restoration, since a refurbished product isn't technically new, sellers put the updated product back on the market under the label of refurbished.
Are All Refurbished Products The Same?
No.
It's important to stay mindful of the quality of the company who is refurbishing the electronics you're buying.
A sub-par electronics seller could be dusting off used items and billing them as refurbished in order to charge a premium. These products typically don't come with warranties since companies don't want to back the work they've done (or haven't done).
Alternatively, when you buy from a business like our Sydney Australia-based company Recompute, not only can you rest-assured that all items sold are in outstanding refurbished condition, but you can also sleep easy knowing that refurbished purchases are backed by an industry-best 1 year warranty.
What Advantages Do Refurbished Products Offer?
The chief advantage that refurbished products offer consumers is that they're like-new but get priced significantly cheaper than a new product.
Beyond savings, when you buy refurbished, you help the environment.
Refurbished products are used products that get granted a second lease on life. By purchasing them, you save the world from needing to manufacture yet another electronic device which means less junk in landfills.
Wrapping Up What Does Refurbished Mean and Info on Where You Can Buy Refurbished Electronics
What does refurbished mean? It typically means that a used product got restored and is now being resold in like-new condition.
When done correctly, refurbished technology can give you the exact same experience as new technology at a fraction of the price.
So then, where can you buy refurbished tech?
Our recommendation is to give our inventory a look.
At Recompute, we offer the world's top brands of computers, laptops, phones, and accessories refurbished to consumers.
All of the products we sell get covered with a 1-year guarantee and we even offer financing.
What are you waiting for? Get the computer/tech you need today!